Expect the unexpected at 24/7 Dry Cleaners
When you come into our store, you'll feel like you've stepped into a luxurious spa, or a cozy lodge. You'll be greeted with a smiling face, as we're genuinely happy to see you. We'll take care of all the usual items you'd expect from a cleaner, and even some ones you don't (like your shoes and leather items).
But that's not all we have to offer. We'll let you drop off your items any time: day or night. But why stop there? We also let you pick-up your items whenever you want. Here at 24/7, we get it. If you drop off your clothes at 4:30 in the morning, you just might want to pick last week's items up while you're there. No problem.
So come see us. In your pajamas (save the negligee' for home), early (we mean really early, like before even the worm gets up), or on a Sunday (we know – we're rebels). We understand that when you need your items, you should be able to get them when you feel like it (we call this Anytime Hours). But if you want to see a friendly face or catch up on some neighborhood news, we're here for that too. Just come and see us during Manager on Duty hours.
What can we say? We're out to change your expectation of the cleaners.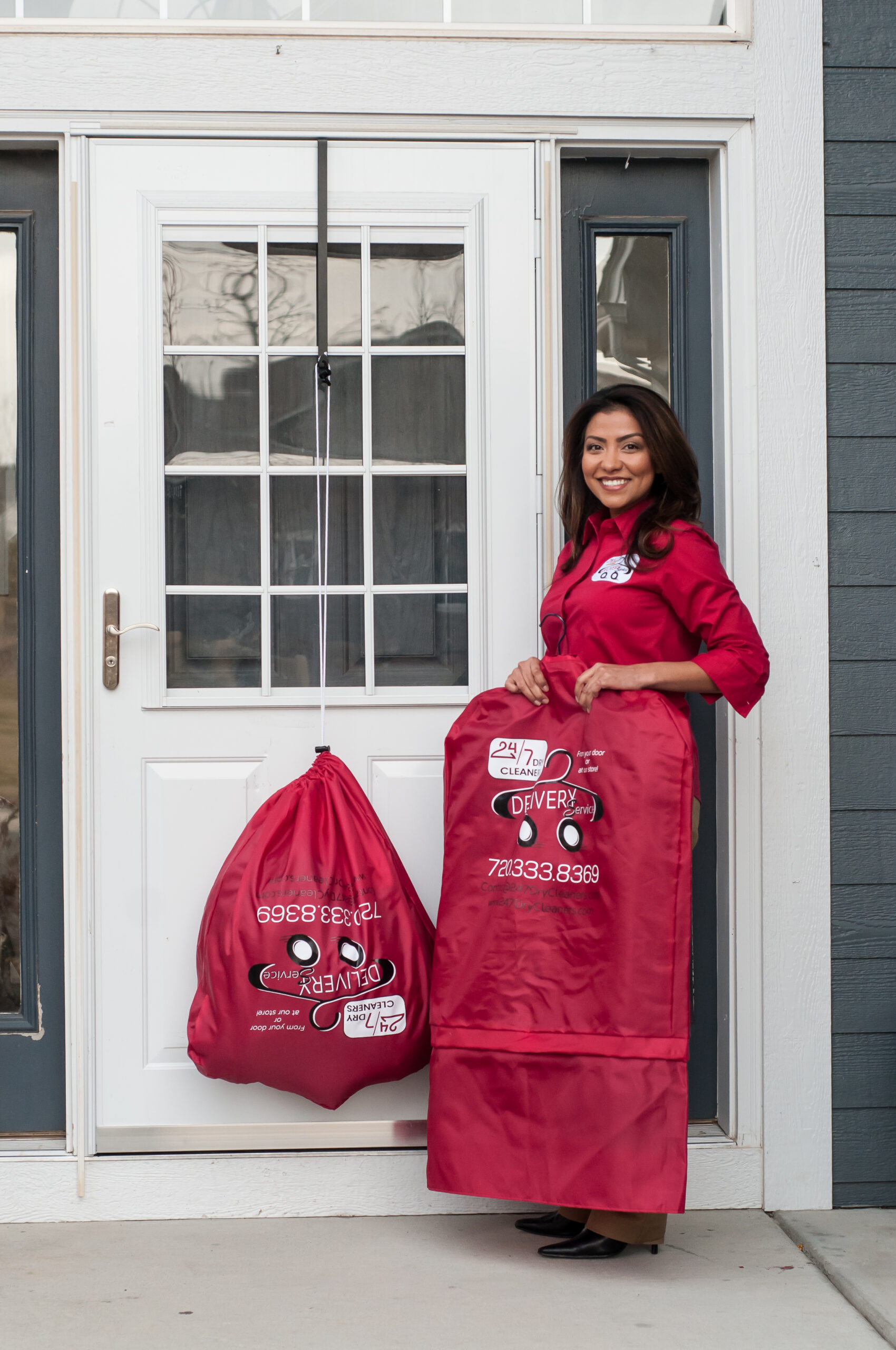 3 Convenient ways to serve You!
Your convenience is our goal!
STORE HOURS –
ALWAYS OPEN!
MON – FRI 8AM – 5PM
SAT 8AM- 12N
What Our Customers Are Saying…
This place is so awesome!! I never dry clean stuff, but have had events recently where I did. I am super impressed!!!
The owners and front desk employees of 24/7 dry cleaners are absolutely remarkable. I've been a customer for several years and find their text pickup/drop off service is awesome.
Have them clean 20-30 pieces every 2 weeks. Never had an issue. Price is right, pickup and delivery is a huge plus.